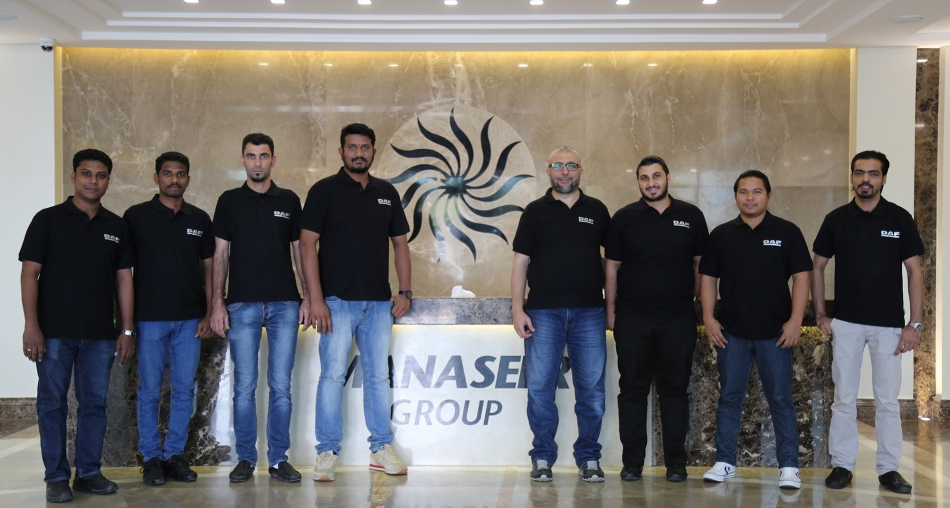 The Manaseer Machinery Trading Co. Organizes a Training Workshop for DAF Truck Agents
Manaseer Machinery Trading Co. organized the second of four technical courses for this year as agreed with DAF Company. The course was attended by a number of professional technicians from the Middle East States such as Saudi Arabia, United Arab Emirates and Lebanon. The concerned course was launched on Sunday, 16/7/2017 until Thursday, 20/7/2017. 
The course included training on the technical systems of DAF trucks such as the automatic transmission, advanced control systems and various electrical systems. Moreover, the course includes several checks in order to ensure that participants benefit from the course content.
The next course will be established next September, in addition to another course that is scheduled to be organized in the same month for Sales Engineers in the Middle East.