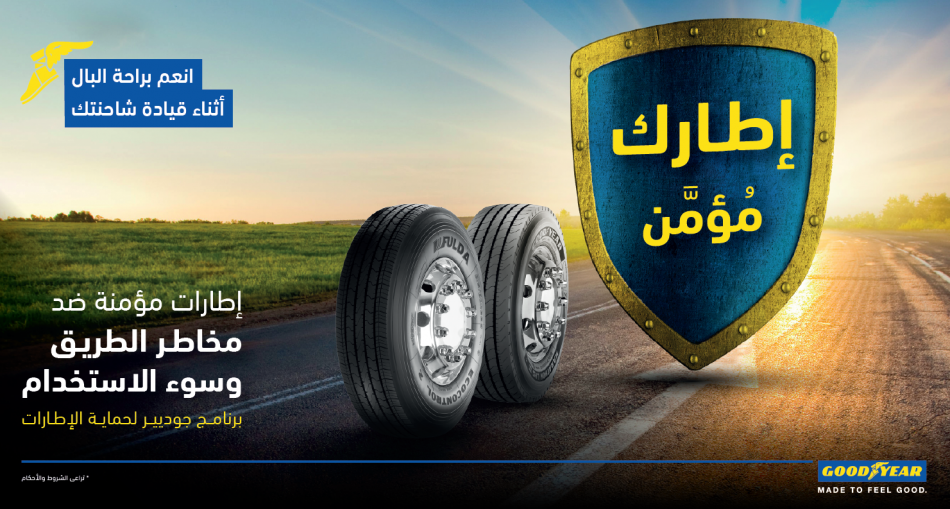 Manaseer Machinery Trading Co. Launches a Campaign Entitled "Secure Tire" As the First of Its Kind to Guarantee Goodyear and Fulda Tire
Manaseer Machinery Trading Co. has announced the launch of a campaign entitled "Secure Tire", the first of its kind in Jordan, to guarantee the Goodyear and Fulda Tires, which Manaseer Machinery Trading Co. is the sole agent of the concerned tires in Jordan.
The campaign runs for two months, starting from July to September, which includes nine-month insurance of both risk accidents and the misuse, apart from the usual 5-year tire insurance.                                                                            
In light of the campaign, Mr. Mahmoud Naser, Director of Tires Department at Manaseer Machinery Trading Company, expressed the company's confidence in the high quality and excellence of the Goodyear and Fulda Tires. Moreover, Naser commended the efficient products which, in turn, demonstrated its sustainability and length of service, resulted in building positive reputation for this type of tires, apart from increasing its spread in the domestic market. 
Goodyear Tires Company is deemed one of the world's largest factories in respect of high quality tires of all its types; it has more than 50 factories worldwide, which distributes its products in more than 158 countries. The company's products are periodically enhanced at 4 specialized and competent research and development.