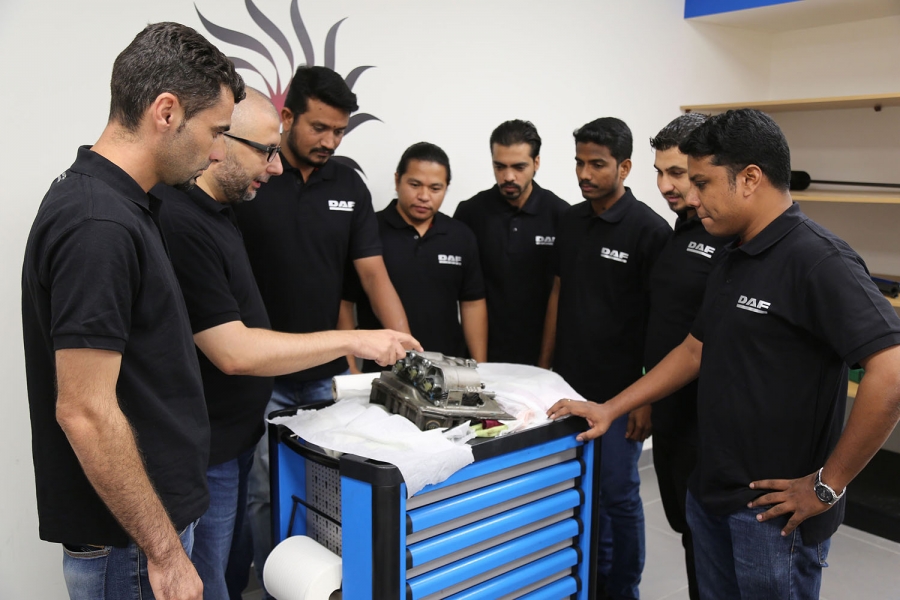 "Manaseer Machinery Trading" organizes the third training workshop for 2017 for DAF trucks dealers
Manaseer Company for Machinery Trading organized the third technical session out of four technical courses for this year as agreed by DAF, where the session was attended by a number of technicians from the Middle East countries such as Saudi Arabia, United Arab Emirates and Lebanon. It started on Sunday 10/9/2017 and continued on Thursday 14/9/2017. The course included training on technical systems for DAF trucks such as electrical systems and advanced fault diagnosis, as well as conducting tests for participants to assess the extent to which they benefited from the content of the course.
The next session will be in December.