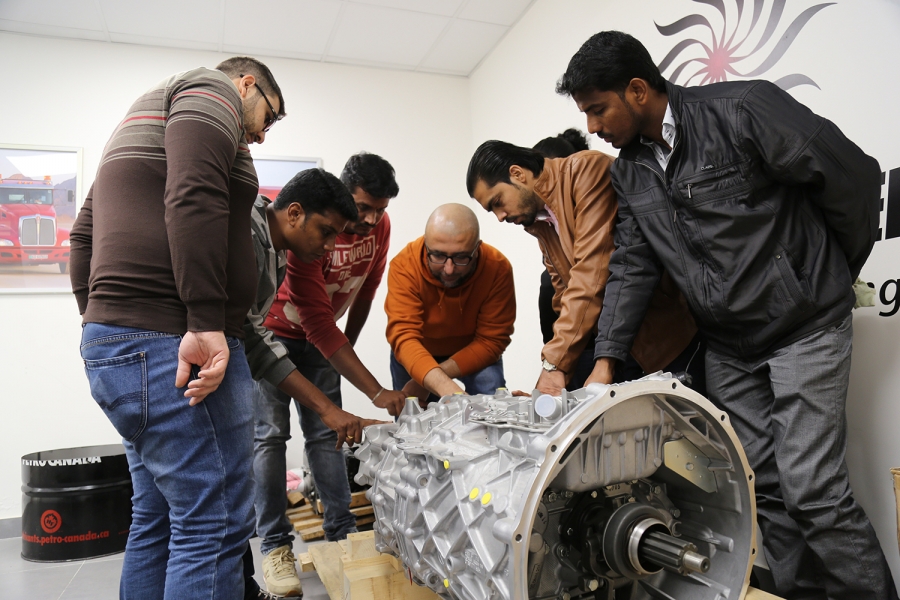 Manaseer Machinery Trading Company Organizes the Last Technical Training Workshop this Year for DAF Truck Dealers
Manaseer Machinery Trading Company organized the fourth technical course for this year as agreed with DAF Co. The course was attended by various technicians from the Middle East States, including Saudi Arabia, United Arab Emirates and Lebanon. The concerned course was launched on Sunday, 3/12/2017 to Thursday 7/12/2017.
The course covered the training on the technical systems of DAF trucks, including braking systems, control systems and diverse electrical systems in the truck. The relevant course included tests for participants to assess the precise benefits of the course content. The accredited certificates entitled "DAF Technician of First Class" were delivered by DAF Co. to trainees who successfully completed all course.
Manaseer Machinery Trading Company is deemed a certified training center for DAF trucks, where miscellaneous training programs are scheduled to be held this year, such as the training of technicians and drivers.