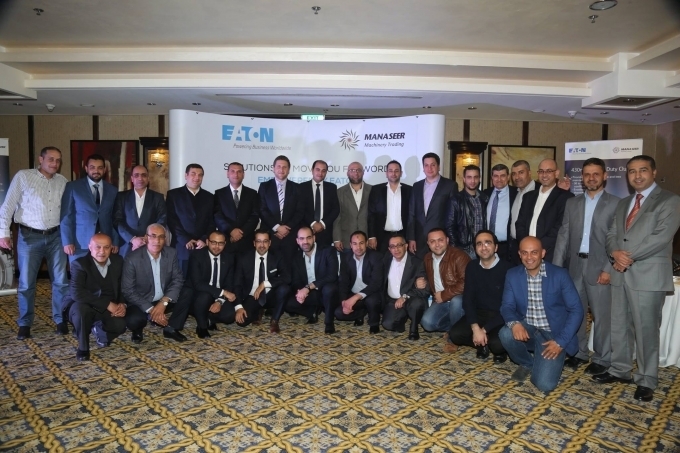 Manaseer Machinery Trading Official Agent for EATON Jordan Global Products
 Manaseer Machinery Trading, one of Manaseer corporates has recently announced signing partnership agreement with EATON global company specialized in TRANSMISSION, Gearboxes and Clutches vehicles accessories. As a result, Manaseer becomes official agent for Global EATON in Jordan.
General Director Machinery Trading, Mr. Mohammed Al Manaseer said "We, Machinery Trading Company aim at representing the best trading marks in Jordan, so we have chosen EATON which has over 100 year experience in addition that it is a guaranteed producer in several global manufacturers".
Brief introductory about the two companies was represented in the launching ceremony in IYAS hotel in Amman, in addition to distinctive explanation about EATON products. The attendants included private and public participants, government representatives and local traders.